,

David Crawford is CEO and holds Bachelor's and Master's degrees from the University of Southern Mississippi. He is also an alumnus of the Venture Capital Institute in Chicago. Before joining USNX, David was founder of Ayrix Technologies, a regional Internet service provider, and led Ayrix through a private stock offering, its acquisition of seven other ISPs, and its sale to Michigan-based BigNet. David is a CPA, and has 19 years of public practice experience including tenures with Ernst & Young and KPMG. He has authored articles appearing in a variety of periodicals, and is former chairman of the Industry Committee of the MSCPA.

Kristen Fowler is Vice President of Operations and Senior .NET Developer. She received a Bachelor of Science degree from Millsaps College. Kristen began her career as web developer with World Access Solutions, and has more than fifteen years of experience in developing and implementing websites, intranet systems, and online databases. She was formerly the Director of Operations at Big Net South, and board member of Atco Co., Inc.

Buddy Sharp is Vice President of Managed Services. Prior to joining USNX, Buddy was owner of Accessible Computer Experts, LLC and has over 25 years of experience in the IT industry, with his career starting in the United States Marine Corps as a computer programmer. Buddy has extensive knowledge in server and workstation management, virtualization, email systems, backup technologies and networking.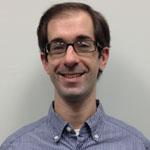 Keith Liberto is Project Manager and holds a Bachelor's degree in communication from Mississippi State University. Before joining USNX, Keith was the senior account executive for D2 Interactive, a Jackson-based web services company. At D2, he helped the start-up company grow and support its client base across Mississippi. Before his career in the web service industry, he served as both an editor and production manager at various newspapers across the state, which included managing their online versions.

Brian Jackson is Senior Network Engineer. He holds a Bachelor of Science degree in Computer Science from Millsaps College, where he was later employed for 19 years as a Systems Administrator in the Information Technology Services department. Brian has extensive experience in the design, implementation, management, and troubleshooting of a wide range of technologies including virtualization, storage, web, databases, and networking.

David Harris is Senior PHP and Database Developer. Prior to joining USNX, David was Associate Business Systems Analyst with the Mississippi Department of Archives and History. He holds an Associate of Arts degree from Southwest Mississippi Community College and is pursuing a degree in Software Engineering from Mississippi State University.

Steven Beitz is Senior Graphic Designer and Front-End Developer. Before joining U.S.NEXT, Steven was a front-end developer for D2 Interactive, a Jackson-based web services company. He was formerly systems administrator at Skylight Internet Solutions and Director of the Cumberland Plateau Electronic Business Village, a non-profit entity formed to encourage small rural businesses to leverage the internet to grow income.